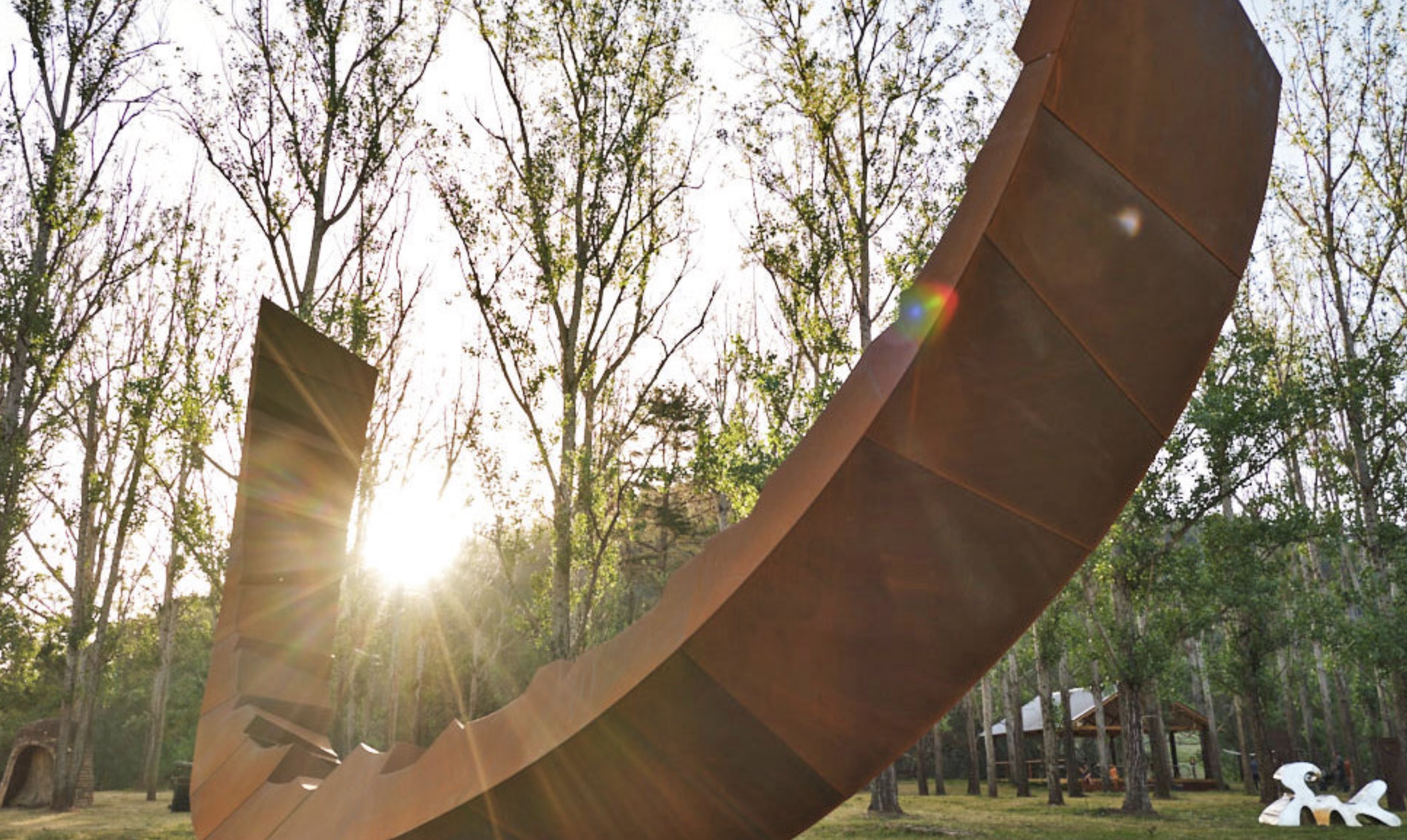 The Wollombi Valley Sculpture Festival
Dates: 17th October – 1st November

This Sculpture Exhibition is one of the oldest and largest not-for-profit sculpture festivals in Regional NSW.
166 works from 103 sculptors have been selected from the 300 national and international submissions received.
This year's selection includes seven previous Sculpture by the Sea major prize winners; Peter Lundberg, Paul Selwood, Jorg Plickat, Michael le Grand, Stephen King, Libby Bloxham and Harrie Fasher And Other highly respected artists include Stephen Coburn, Ron Robertson-Swann, Ayako Saito, Peter Tilley, Louis Pratt, Fiona Kemp, Hui Selwood, James McCallum and Robert Barnstone who won the major prize in 2019. Emerging artists, Amanda Lockton and Daniel Schwartz have also been selected again this year.
The selected works will be on display and for sale in 2 Boutique Vineyards, 5 Indoor Galleries and many public spaces throughout the Wollombi Valley.
Entry is free.
Indoor Galleries:
The Old Fireshed Gallery Wollombi
Blender Gallery Wollombi
The Old Wollombi Dance Hall
Wollombi Community Hall
Laguna Community Hall
Outdoor Exhibitions:
GNTP Laguna
Stonehurst Cedar Creek
Undercliff Winery
Grays Inn
Wollombi Tavern
Wollombi Village
Find out more about the exhibition here https://sculptureinthevineyards.com.au/