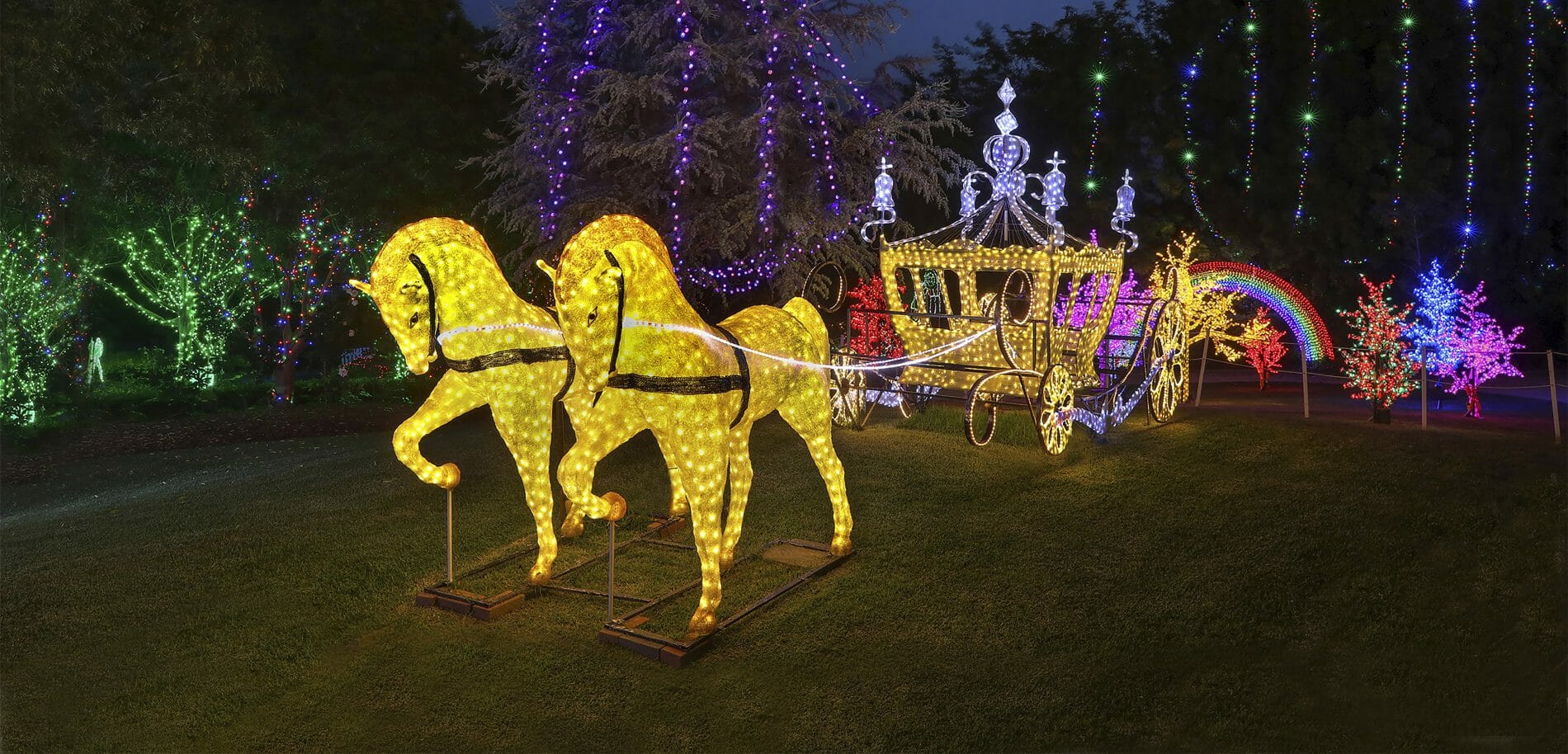 Date From : 08/11/2019
Date to : 26/01/2020
Immerse yourself in a truly magical experience. Discover a world of light at the biggest and most interactive Christmas Lights in the Hunter Valley! Wind your way through spectacular light displays including the White Christmas Scene, romantic Lover's Corner and more sparkly trees than ever before!
'Hunter' the Giant Teddy
New to the Gardens last year, Hunter is a very cute, albeit large, teddy bear. Get the cameras ready!
Walk-Through Bauble
Be immersed in lights as you stroll through the very sparkly walk through Christmas bauble.
Christmas Around the World
See icons from around the world spectacularly recreated in the Gardens, including the Opera House, Eiffel Tower, and Giant Globe.
Princess Castle
Stunning 3 dimensional displays straight out of a fairytale, this scene will delight every child.
Santa's Workshop
This traditional Christmas Workshop is where Santa and his elves are based, right next to the North Pole. Write a letter to Santa. Plus, an Elves photo pod!
+ Send your letter to Santa!
Santa is very busy at this time of year but lucky for you there is a mailbox that goes directly to the North Pole!
Book your tickets today https://www.huntervalleygardens.com.au/event/christmas-lights-spectacular/